Jane makes sculptural works, incorporating found objects with made components. She also makes works on paper. She has worked in collaboration with other artists and has developed her own unique style and approach.

Her practice sits between and bridges two realms: the physical and psychological. It is rich with conceptual ideas and analytical theory while also being anchored in the tangible and domestic.

Jane draws on the lived experience. She has done this from the position of mother and child and recently the position of grandmother and ageing woman. She has a keen interest in human behaviour, performance and identity.

Jane works in a way that pays attention to her internal world of imagination and memories which she plays with throughout the process of making.

She pays attention to context and is careful to stage her pieces to give added weight to their drama. There is a dynamic between the imagined and the real, facts and stories.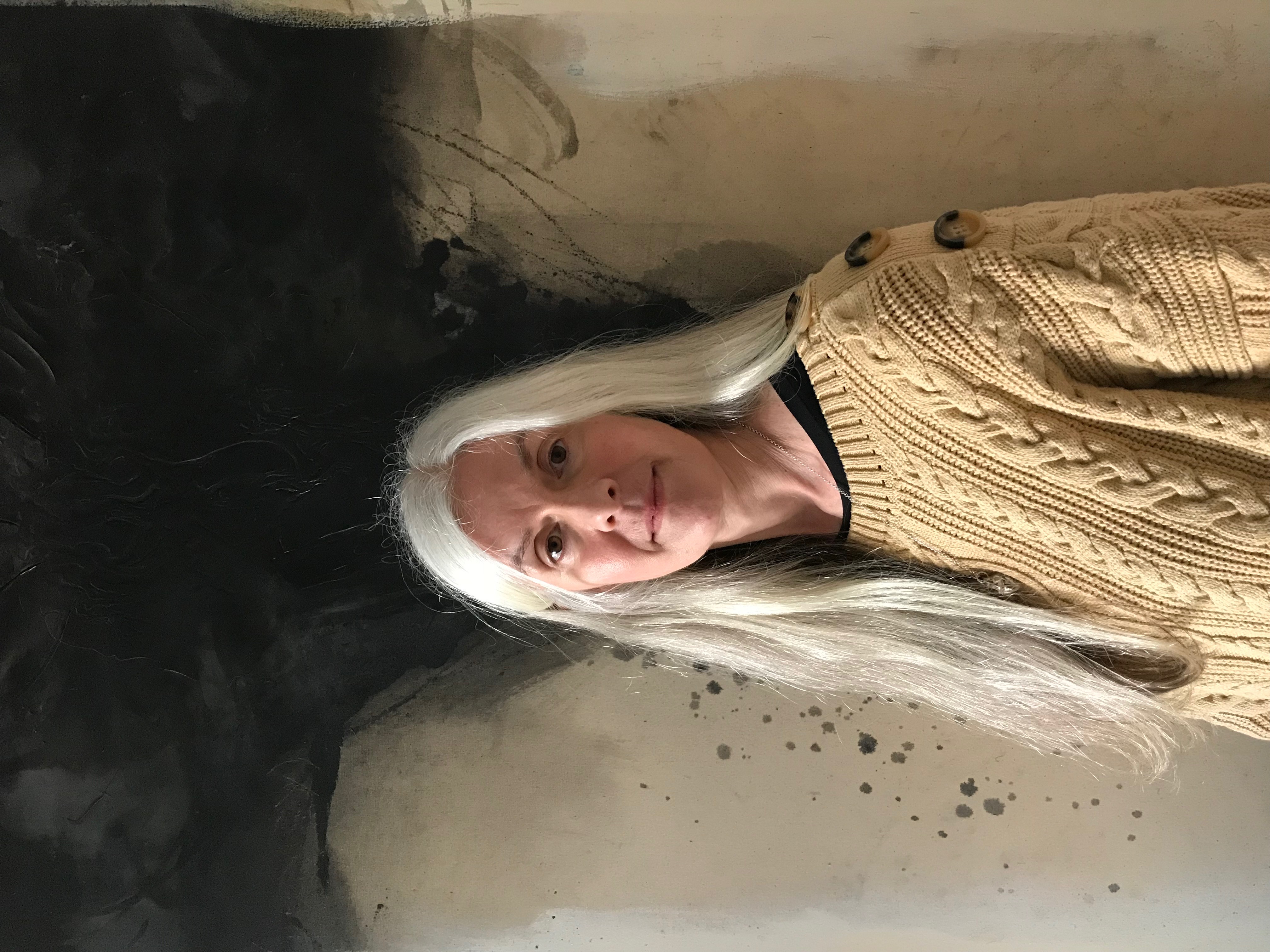 Concurrent to her art practice, Jane has worked in the field of psychiatry and mental health for over thirty years.

Her approach is poetic. She plays with the fixed and fluid nature of how time is experienced.

Her work is drawn from personal experiences and still communicates something of a universal message about the mind, relationships and the human condition.

Her work is made over time. The objects are taken through processes of decay and damage. Jane will allow a piece to evolve until all the elements come together and speak to each other. She is drawn to objects that have a history and tell of their previous life.

Museums, archaeology and folklore informs her approach. Looking for the shape of an event or matter for concern.

Her work on paper follows a slightly different process: the initial provocation or starting point is absent; there is only a blank page. She resolves this lack of an other or of history by inviting the process and mechanics of the art materials to act as the subject of the image.


Exhibitions

2018 CRASSH, Cambridge. REINVENTING, RETHINKING, AND REPRESENTING MENOPAUSE: BEYOND THE INTERDISCIPLINARY PARADIGM. Conference convened by J Woollatt & B Carruthers.

2018 Treasure Boxes, exhibited and presented at conference.

2017 Screening of In Plain Sight: Unseen Camberwell College UEL event.

2015 Open Show selection, TAP Southend on Sea.

2015 "Memory" one person show, Beecroft Gallery wantedunwantedkeys-blog.tumblr.com

2014 MA Final Year Show.

2014 Trinity Bouy Wharf, Group Show.

2014 The Asylum, Peckham, Group Show.

2013 The Crypt, London, Group Show.

2013 If This" Bermondsey Project, Bermondsey, Group Show

2012 Book Art Fair, Hadleigh Fire Station Studios, founding member of ArtBookArt Group Show

2011 "Safety Helmets Must Be Worn" Mixed Show, Southend Library.

2011 Artist Book Fair, Leigh Library Mixed Show.

2011 End of Term submission, Hosted by Metal Culture. "The Curve"

2010. "PIER" residency and group show, by invitation, UEL


Exhibitions, in collaboration with Beverley Carruthers

2019 Exhibition and residency, Metal Culture, Southend.

2018 CRASSH, Cambridge REINVENTING, RETHINKING, AND REPRESENTING MENOPAUSE:

2016 Exhibition and residency, Metal Culture, Southend


Exhibitions, in collaboration with Chris Ruston

2011 Hadleigh Old Fire Station, Open Studio.

2010 Village Green Event, Market Stall, Chalkwell.

2009 Village Green Event, Market Stall, Chalkwell.

2006 Eastern Arts Open, Drawing Prize 2nd place.

2006 Art, Age and Gender Touring Show.

2002 Art, Age and Gender Show, Foundation of Women's Art, Orleans House, selected show, London.